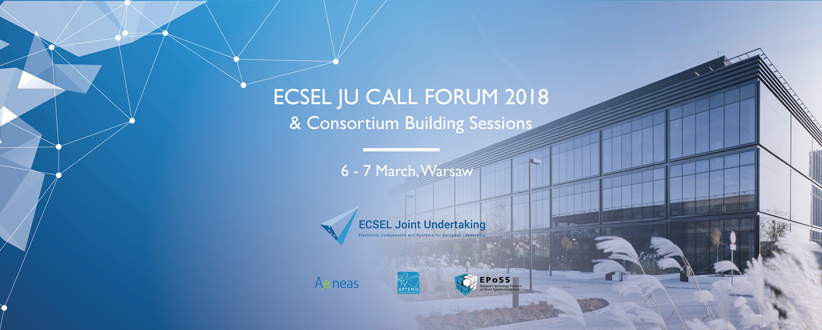 Link:  ECSEL JU Call Forum 2018
ECSEL JU and CEZAMAT are organising the ECSEL JU Call Forum 2018 in Warsaw.
Learn about the ECSEL JU Calls for 2018 and how to apply, engage with other potential project partners and exchange ideas on projects for funding under the ECSEL JU scheme. ECSEL JU's annual Call Forum for 2018 will take place in Warsaw, on Tuesday March 6th 2018. The event targets potential applicants for the Calls for Proposals under the ECSEL JU funding scheme, and will be an ideal opportunity to learn more about the project submission process, as well as to meet consortium partners.The event is followed on Wednesday March 7th 2018 by Consortium Building Sessions co-organised by AENEAS, ARTEMIS-IA, and EPoSS at the same location. To submit pitches and posters ideas for the Consortium Building Sessions, please register via the ECS Collaboration Tool.
The event will take place at the premises of the Centre for Advanced Materials and Technologies CEZAMAT, near Chopin Airport in Warsaw.