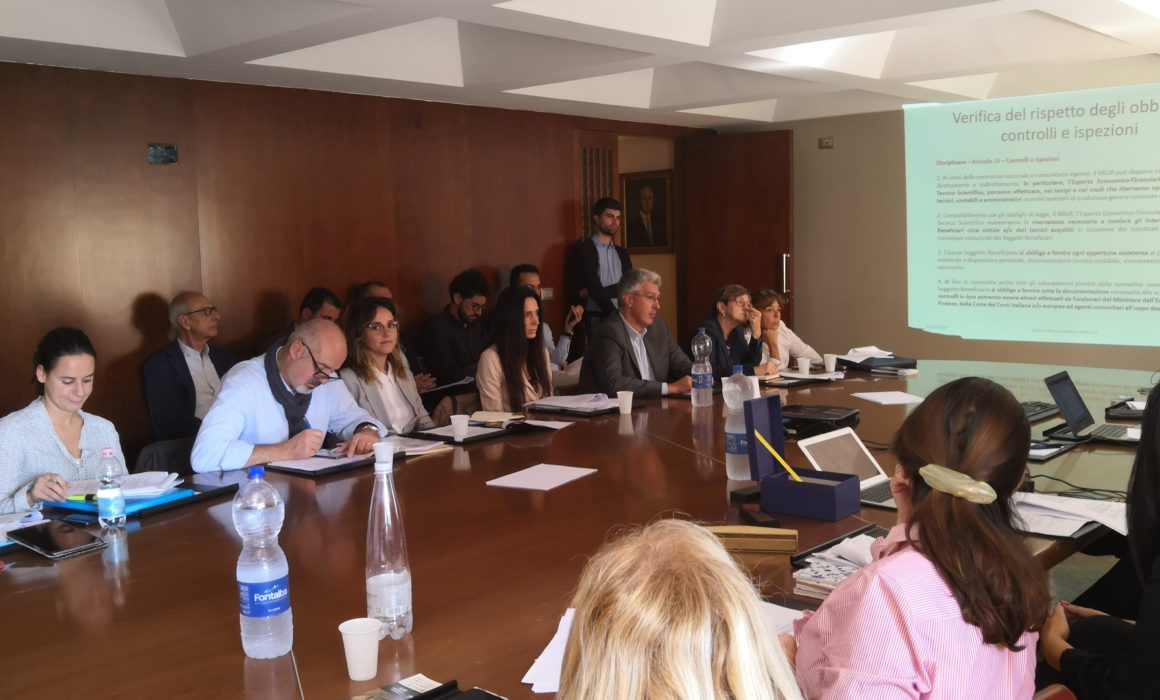 The Kick-off meeting of "AGM for CuHe – Advanced Green Materials for Cultural Heritage" project was held at the University of Catania on october 25.
"AGM for CuHe" project was funded by MIUR within National Operational Program for Reseach and Innovation 2014-2020 – Cultural Heritage specialization area.
The Technological Cluster Sicily Micro and Nano Systems participates in the project as Beneficiary in collaboration with its partners CNR and University of Messina.
Implementation Parties are:
• University of Catania (as Coordinator);
• Costruzioni Edil Ponti scarl
• Technological Cluster Micro and Nano Systems scarl
• University of Messina
• CNR
• INSTM – Consorzio Interuniversitario Nazionale per la Scienza e Tecnologia dei Materiali
• LBC Società Cooperativa Artigiana
• M.E.G.A.RES. Srl
• Piacenti SpA.
• SB Engineering Srl
• University of Florence
• University of Modena and Reggio Emilia
• University of Pisa
The project, with an total cost of € 9.987.623,43, aims to enhance the knowledge of new generation materials, with excellent technical characteristics, for the restoration of buildings of historical and artistic interest belonging
to the cultural heritage, especially in areas with high seismic activity.