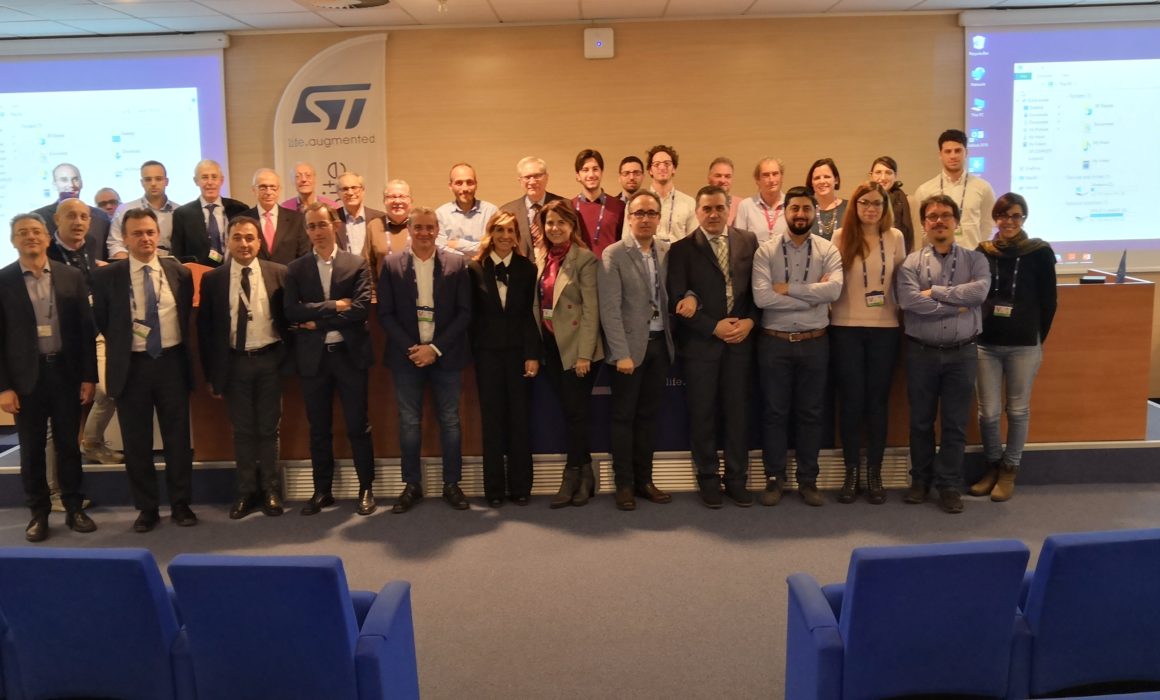 The Kick-off meeting of "ADAS+ Development of advanced technologies and systems for safe cars through ADAS platforms" project was held at the STMicroelectronics headquarter in Catania on november 16st.
"ADAS+" project was funded by MIUR within National Operational Program for Reseach and Innovation 2014-2020 – Sustainable Mobility specialization area.
The Technological Cluster Sicily Micro and Nano Systems participates in the project as Beneficiary in collaboration with its partners CNR and University of Palermo.
Implementation Parties are:
STMicroelectronics (as Coordinator);
CONSORZIO NAZIONALE INTERUNIVERSITARIO PER LA NANOELETTRONICA;

University of MODENA e REGGIO EMILIA;
University of BOLOGNA;

Distretto Tecnologico Sicilia Micro e Nano Sistemi scarl;

Consiglio Nazionale delle Ricerche – Istituto per i Processi Chimico Fisici;
University of Palermo;

INNOVAAL scarl;

Consiglio Nazionale delle Ricerche – Istituto per la microelettronica e microsistemi;
MR&D spa;

INSTM – Consorzio Interuniversitario Nazionale per la Scienza e Tecnologia dei Materiali:
MTA spa;
University of Catania;
University "G. d'Annunzio" of Chieti-Pescara.
The project, with an total cost of € 9.110.200,40, aims to develop an innovative demonstrator of safe driving assistance (ADAS +) able to monitor in real time the psychophysical state of the driver, his level of sobriety and the quality of the air in the passenger compartment. This goal will be achieved through the use of advanced silicon-based technologies, image processing algorithms and nano-structured materials, integrated into a common platform that meet the safe driving standards required for new generation of "smart" cars.