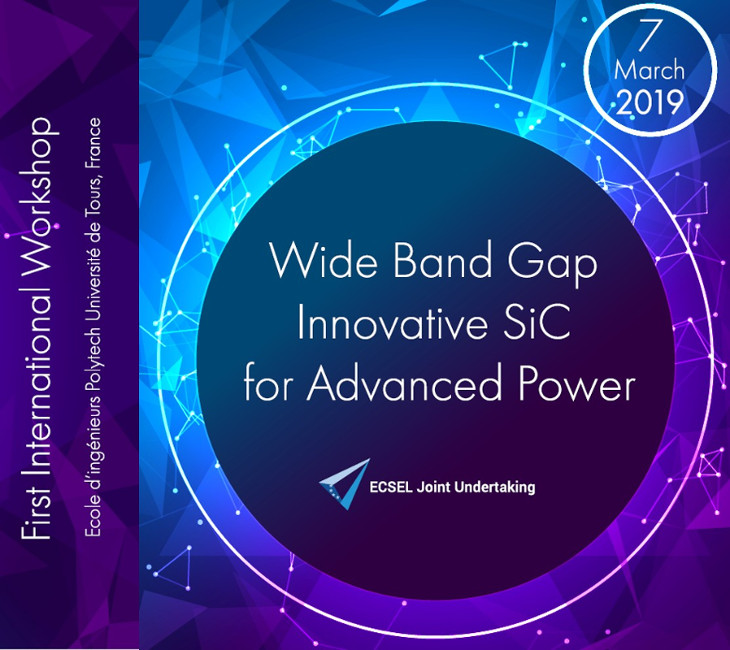 Link:  Wide Band Gap Innovative SiC for Advanced Power"
Send the compiled Registration Form to >>>  susanna.reggiani@unibo.it
The First International Workshop on "Wide Band Gap Innovative SiC for Advanced Power" will be held in Tours (France), on March 7th, 2019. The Workshop is organized in the framework of the ECSEL JU European Project WInSiC4AP and will be hosted by the Ecole d'ingénieurs Polytech of the University of Tours.
As coordinator of the WInSiC4AP project, DTSMNS is involved in the organization of this event, together with CNR-IMM, IUNET and University of Tours.
The aim of the workshop is to discuss the recent advances in silicon carbide (4H-SiC) devices technology, processing and characterizations, and reliability issues. Moreover, new applications of 4H-SiC devices in the fields of automotive, railway and avionics will be also presented.
The workshop will have the patronage of the ECSEL JU and is free of charge (including admission, coffee breaks and lunch).